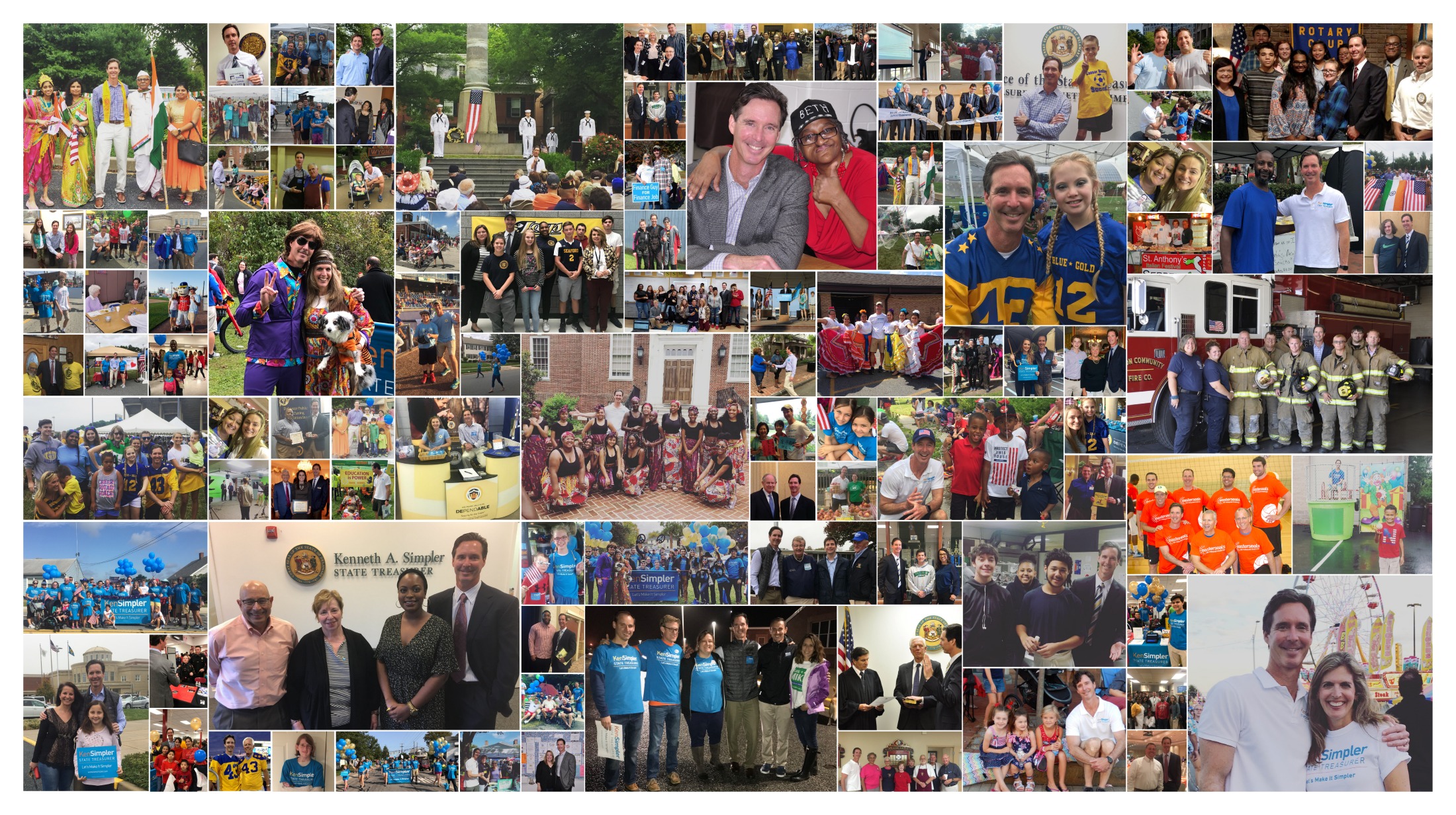 Thank you, Delaware! 
In an open letter published days after the 2018 election, State Treasurer Ken Simpler thanked Delawareans for the opportunity to serve:
"Serving as your state treasurer has been an honor and a privilege. Having the opportunity to work in state government and improve on things that help all Delawareans has been richly rewarding. Meeting people from all walks of life who I would never otherwise have encountered has been a blessing, for both me and my family.
Whatever sadness you may have about the outcome of this election, or unfairness you may think resulted from this contest, put that to one side and have faith in our democracy.
We are a great people who live under a rule of self-governance that while flawed, and sometimes not terribly pretty, is still the envy of every alternative. At its essence, our system flourishes best when its constituents are informed and engaged. Stay both."
In the year following his departure from public office, Ken took up his own advice, putting in the time to stay informed and engaged.  He completed the masters program in public administration that he had begun before his term as State Treasurer, graduating with an MPA from the University of Delaware's Biden School of Public Policy in February of 2020. 
In addition, Ken published a compilation of the newsletters that he drafted while in public office entitled "Energy in the Executive," weaving together a set of "pragmatic prescriptions" for improving our government's ability to serve all of us.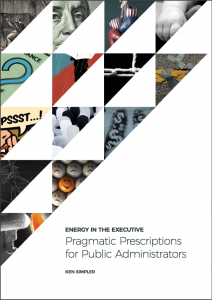 "Energy in the executive is a leading character in the definition of good government…[A] feeble executive implies a feeble execution of the government. A feeble execution of the government is but another phrase for a bad execution; and a government ill-executed, whatever it may be in theory, must be, in practice, a bad government."
— Publius, Federalist No. 70 (Alexander Hamilton)
Click here to read Energy in the Executive.