Investing in People
"Ken Simpler is thoughtful in his approach to any decision, large or small, especially when looking at policies and how they affect state employees. He has been an advocate for performance planning to align personal and institutional goals, compensation benchmarking to enable us to attract and retain qualified personnel, and development and training programs to ensure our workforce is properly skilled.
And, retirement plan changes have resulted in reduced fees, more choice, better tools and dedicated support for Delaware's teachers and state employees.", Stephanie Ingram, President of the Delaware State Education Association (DSEA)
To get the best results in all that we do – education, healthcare, safety, and infrastructure – Delaware's government needs to ensure that personnel systems are geared to investing in people and maximizing productivity.
As more than half of all state spending is in the form of employee compensation, Ken invested in people, formally reclassifying 75% of positions in the State Treasurer's Office to better align organizational priorities with personal skills and development.
Under Ken's administration, Office of the State Treasurer employees and supervisors collaborated in semi-annual, meaningful, peer-to-peer discussions as part of a thoughtful strategic planning process and personnel review system, neither of which existed when he came to office.
The final steps of this strategic realignment of the Office of the State Treasurer incorporated performance metrics and benchmarking in the planning process.
Embraced by the Governor's Efficiency and Accountability Review Board (GEAR), performance-based planning and budgeting is a critical initiative statewide.
Inside the Office of the State Treasurer, this effort is being spearheaded by one of the positions Ken reclassified to be a full-time Director of Planning and Performance Management.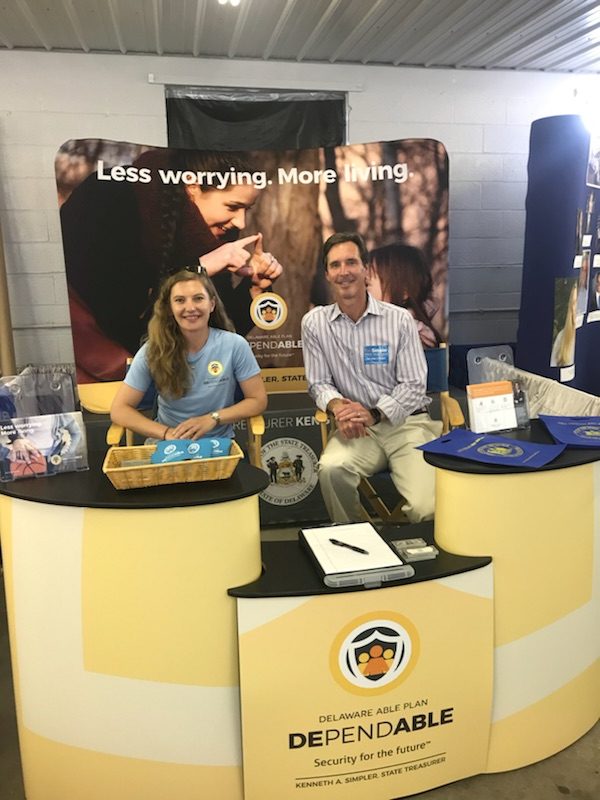 As your State Treasurer, our team reviewed and amended our strategic plan on an annual basis with a singular focus: create value for Delawareans.
We did this with the mission to foster financial excellence in all of the State of Delaware's fiscal operations.
Ken Simpler, Former State Treasurer of Delaware