I actively serve on boards, committees and panels to represent our citizens' interest in greater transparency, certainty and accountability across state government.
As State Treasurer, Ken serves on more than a dozen boards and committees. He acts as one of the State's four bond issuing officers and is frequently assigned to ad hoc task forces dealing with financial matters.
In those roles, he has extended the platforms to which he applies sound fiscal stewardship in forecasting State revenues with transparency, delivering employee healthcare benefits with certainty and advocating for efficiency measures for agency operations that promote accountability.
In a second term, Ken wants to advance strategic reforms for the body that forecasts the roughly $4 billion in state revenues and expenditures (DEFAC) and the committee that determines nearly $1 billion in healthcare and other fringe benefits for state employees (SEBC).
DEFAC's mission has remained unaltered for almost 40 years, but a more volatile set of revenues and the possibility of a new budgeting architecture require this council to reinvent itself to meet new challenges.
Likewise, the SEBC, needs to adopt a more strategic perspective to rein in healthcare costs while ensuring high quality care for state employees.
Another major focus of Ken's future committee work is on shaping the mission and identity of GEAR, the Government Efficiency and Accountability Review Board.
Created in 2017, GEAR represents an ambitious and ongoing effort to emphasize strategic planning and measure improvement across state government. The Board already has two active subcommittees on which Ken is involved, one to study opportunities for public and private partnerships and another focused on the consolidation of shared financial services across state government.
GEAR's success requires active member participation, clear and early wins and a long-term focus.
Finally, Ken wants to supply both the board that seeks to preserve agricultural lands for farming and the council that provides subsidized capital funding to volunteer fire companies with strategic options to reframe their missions and achieve higher levels of operational success.
In the former case, erratic funding patterns and a failure to secure high levels of matching funds has impeded the success of the Agricultural Lands Preservation Trust.
In the latter case, the Council On Volunteer Fire Service has not been able to grow its revolving loan fund and has struggled to offer meaningful financial assistance to companies in the low interest rate environment that has persisted for many years.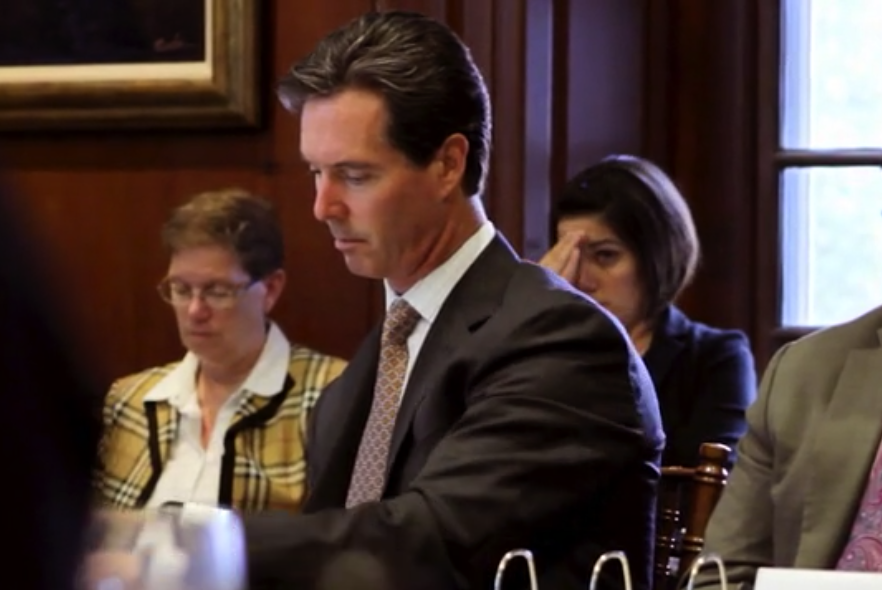 Committees, councils, boards and task forces on which Ken serves:
Delaware Economic and Financial Advisory Council (DEFAC)
Government Efficiency & Accountability Review Board (GEAR)
State Employee Benefits Committee (SEBC)
Cash Management Policy Board
Agricultural Lands Preservation Board
Delaware Council on Volunteer Fire Service
Advisory Council on Revenues
Advisory Panel on Fiscal Controls