Friends,
As a child who grew up in Rehoboth Beach, I've swum in some heavy seas.  Even when I braved surf that I should not have, I've always respected the ocean.  As a swimmer in that kind of chop, you come to learn how to time the waves, dive to the sea floor to let them crash over and past you or crest them to bob over the tops.  One thing you do not do is simply float in front of them and hope for the best.
Our campaign team spent the better part of this past year sizing up the electoral wave and trying to figure out how we could crest it.  We were not wholly inexperienced swimmers and we paddled doggedly, but this surge was simply too strong.
Delawareans came out to the polls Tuesday in numbers that were more than 150% of the vote from my first run in 2014!  In absolute terms, there were at least 120,000 people that showed up in 2018 who did not come out four years ago (and that number might be closer to 140,000 given natural voter turnover).  
To put that in perspective, there were more new mid-term voters casting a ballot this year than all of those who elected me to office in 2014. That's a BIG wave.
Also, recall that as a Republican in a statewide contest, the face of this wave measured not in feet, but in percentage, was about 20%.  That is the difference this election between the percentage of registered Democrats (47%) and registered Republicans (28%). My Democratic opponent got up and over with 52%, adding about 5% to her base from independents; we got to 46%, pulling 18% of those same swing voters. That is not bad, but it falls well short.
That we came as close as we did was not just about our effort, but yours. The time, treasure, energy and spirit my supporters put into this race gained me 44,000 more votes than I received in 2014! That's an incredible testament to your support and a level of engagement that is so humbling as to leave me without words, but simply grateful.
You should also know that I have no anger, bitterness or regret about this election or my decision to enter public service four years ago.  
Serving as your State Treasurer has been an honor and a privilege. Having the opportunity to work in state government and improve on things that help all Delawareans has been richly rewarding.  Meeting people from all walks of life who I would never otherwise have encountered has been a blessing, for both me and my family.
Whatever sadness you may have about the outcome of this election, or unfairness you may think resulted from this contest, put that to one side and have faith in our democracy.  
We are a great people who live under a rule of self-governance that while flawed, and sometimes not terribly pretty, is still the envy of every alternative. At its essence, our system flourishes best when its constituents are informed and engaged.  Stay both.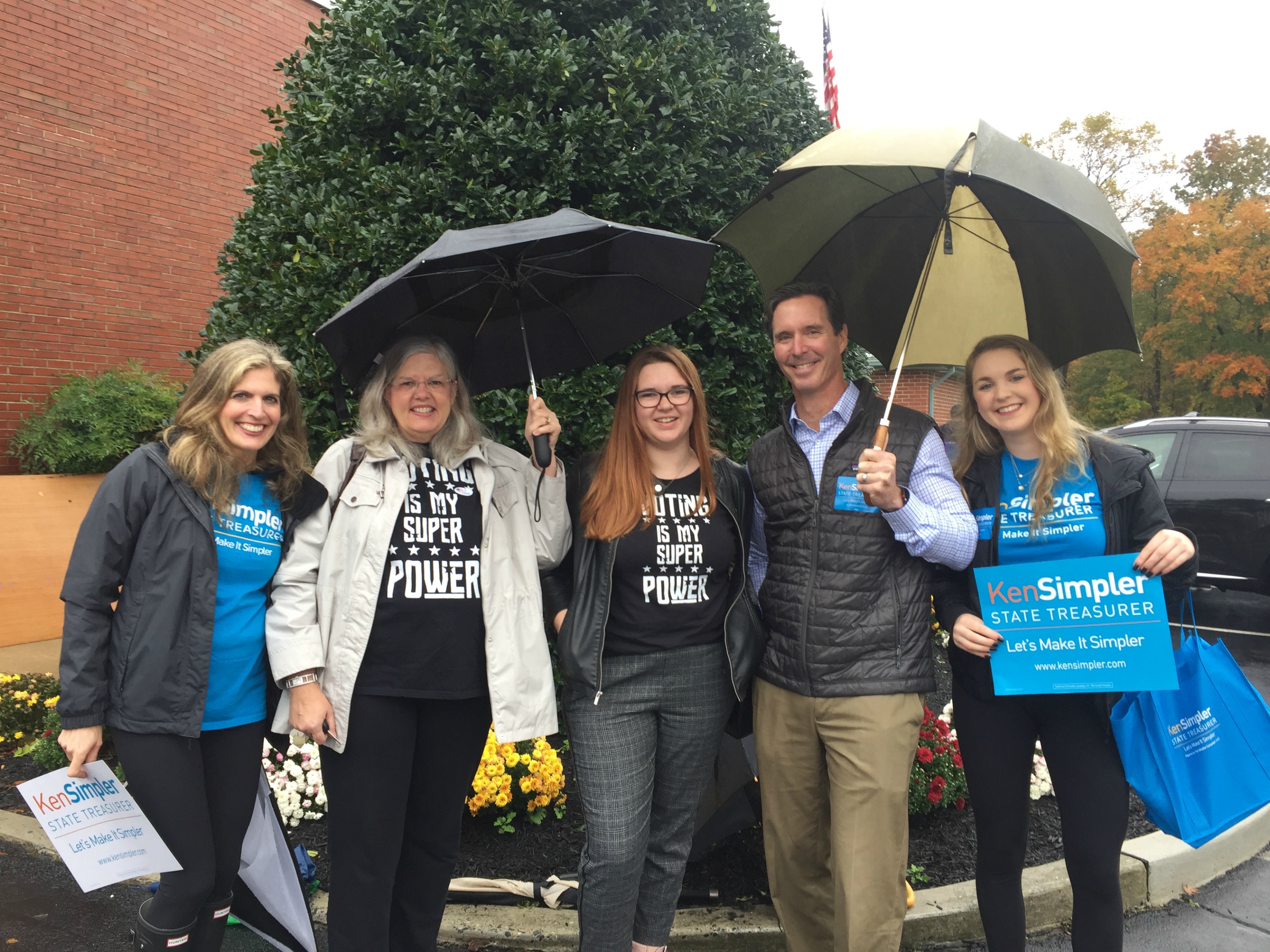 As your State Treasurer,
I discovered a role where my purpose to make a difference and career in finance intersected in a place very near and dear to me – my home state.
Ken Simpler
Former State Treasurer of Delaware