Fellow Citizens:
Four years ago, I ran to become your State Treasurer for a simple reason: finance matters.
That core belief has guided almost all my actions since taking office. In my management of the Treasurer's Office, service on more than a dozen boards, councils and committees, and conduct as your highest elected financial officer, I have implemented, advocated for and demonstrated how financial reforms are both possible and make us better.
The core principles that I have applied – transparency, accountability and certainty – are second nature to me based on a career spent as an investment manager and financial officer. These are the criteria that enable an organization to set goals, allocate resources in accordance with those priorities and measure outcomes to see if objectives are being met. That is what is at the heart of a good finance system.
If we want to get better at all that we do in the public sector – whether that is providing education, procuring healthcare, ensuring safety or building infrastructure – we need to have a clarity of purpose about what we are trying to achieve, the means to demonstrate that adequate resources have been made available, and the processes in place to assess results. We can be that kind of organization.
In state government, we have good people and we have noble objectives. We operate, however, using systems for budgeting, personnel, and procurement that are outdated, riddled with red tape and full of poor incentives. That we manage to do as well as we do is a testament to the hard work of many and the tremendous sacrifice of a few.
If we want to excel and make the most of what we can do with the resources that we have, we need a new kind of rigor to how we operate. We need to take apart and rebuild the fundamental platforms on which we run our enterprise with a singular focus on creating value.
This is not something that will happen quickly or lightly. In fact, it is unlikely to happen at all unless there is a committed cadre of senior personnel at the center of our government who are wedded to the task. Whether we can manifest the sustained level of political will that it will take to do this work is not clear, but it is the only way I know to guarantee our success as an organization and as a people.
I am asking for your help this year to continue as your State Treasurer with the mission of nothing short of a rebuild and reboot of our most fundamental systems. The challenges I have outlined are significant, but the corresponding opportunities to achieve excellence even greater. If re-elected, I pledge to you to remain focused on these kinds of reforms.
To those who have complained that the system is broken, I agree. Let's fix it.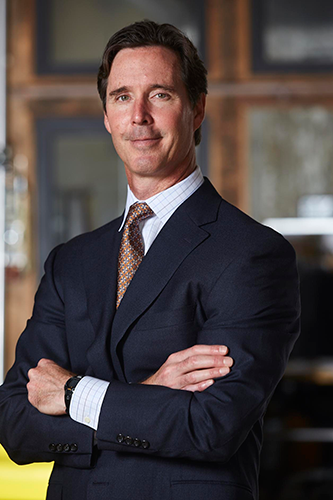 To those who have complained that the system is broken, I agree. Let's fix it.
Ken Simpler
Delaware State Treasurer